dev_admin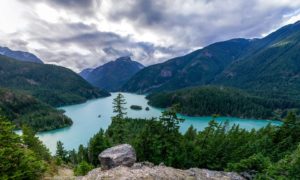 By dev_admin on July 25, 2017
Swim Safe in Park City Living in and around Park City, we have ample opportunities to throw on our bathing suits and dive into some cool water for a light-hearted summer day. From high-mountain lakes to our swimming pools and rivers, with high temperatures comes the need to take a dip. However as with everything […]
Posted in Safety Tips | Tagged water safety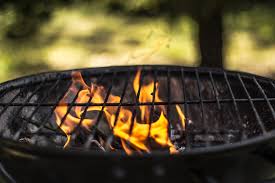 By dev_admin on July 12, 2017
Summer is a special time in Park City. The sun is shining and the air is clean and crisp and warm. With the sun and the warmth comes the need to hit the trails, jump into the pool, and fire up the grills and smokers.
Posted in Safety Tips | Tagged BBQ Safety Park City
By dev_admin on July 4, 2017
The Utah State Forester will enact an open fire ban as of 12:00am on July 5th in the unincorporated areas of Summit County.
Posted in Community News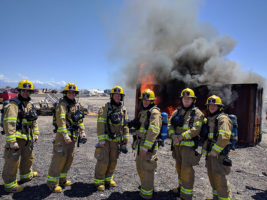 By dev_admin on June 27, 2017
Six recruits will be graduating this Friday, June 30th to start their career as Park City Firefighters. To become a firefighter in Park City, applicants must first meet several qualifications and then go through a thorough testing process that includes a written exam, physical ability tests, and an interview with the Fire Chief. Very few […]
Posted in Public Announcements | Tagged Firefighter Training, Firefighters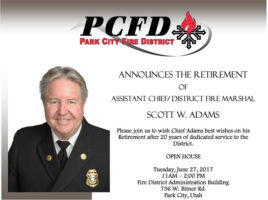 By dev_admin on June 23, 2017
Assistant Chief/District Fire Marshal Scott W. Adams will be retiring from the Park City Fire District after 20 years of service. Scott is well respected locally, statewide, as well as nationally for his immense knowledge and experience in Fire Prevention. He will be greatly missed by our Fire Service community. We wish him the best […]
Posted in Community News
By dev_admin on June 21, 2017
Tips to Reduce Fuel for Fires The primary goal for Firewise landscaping is fuel reduction—limiting the amount of flammable vegetation and materials surrounding the home and increasing the moisture content of remaining vegetation to reduce fire risk around the residence. The home itself and everything around it, between 100 and 200 feet is known as […]
Posted in Safety Tips | Tagged firewise landscape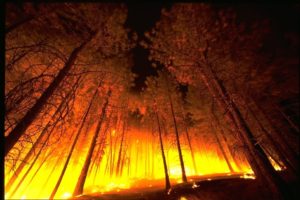 By dev_admin on June 5, 2017
Tips for Preventing Wildfires in Summit County Summer in the Wasatch is a special time. While Park City may be known for its world-class ski resorts and pristine powder, the summer brings warm breezes, endless sunshine, miles of accessible single track, and, of course, camping out in the mountains. As we head into the backcountry […]
Posted in Safety Tips | Tagged wildfire prevention, wildfire prevention tips, wildfire safety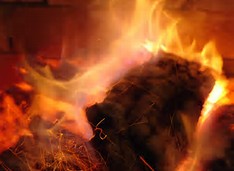 By dev_admin on May 11, 2017
 Safety and Compliance: Obtain Your Open Burn Permit Today As spring comes to Park City and our surrounding community it's important that we begin to clean our property, create firewise landscapes, and remove excess materials. Materials such as clippings, branches, or plants can be chipped through our chipping program. However, sometimes materials need to be […]
Posted in Public Announcements, Safety Tips | Tagged open burn permit, summit county, utah